WELCOME TO ONADAI
Company was founded in 2008. In 2010 we set up a hyper-compressed face brick manufacturing plant by brining the know-how and equipment from Europe. By doing so we ensured the manufacturing technology produces outstanding results and were able to assess all benefits and drawbacks. Most importantly we ensured that the bricks that are produced are of the highest quality, and thanks to their aesthetic properties and high standard specifications they started gaining popularity on the market immediately. The first plant was sold to a company in Northern Cape. Current production in Gauteng started in May 2016.
Portfolio Samples
Hyper-compressed face brick is a truly universal material A wall built with the Hyper-compressed brick will look like a new wall for many decades.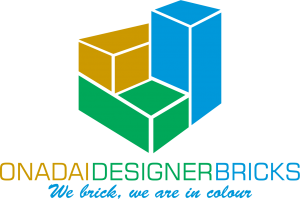 Customisable Colours
The customisable colour, shade and texture as well as building techniques, the ability to integrate with other building and decorative material allows you to realise very original and usual designs, architectural and construction solutions in the design of buildings, boundary walls, and small architectural forms.
Features Include
No Moisture Expansion.
Customisable Colours.
Insignificant Water Absorption.
And many much more……………
Know More..